Future of Space Law After COVID19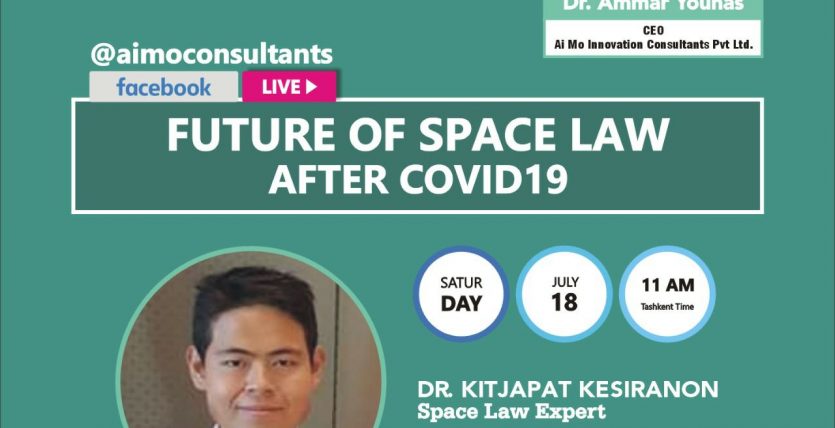 Future of Space Law After COVID19
In a special session of "Ai Mo Talks", Dr. Kitjapat Kesiranon will be delivering a lecture on "Future of Space Law After COVID19".
Dr. Kitjapat Kesiranon is an academician originally from Thailand. He is currently serving as a Thai Government Officer in Anti-Corruption Department. Besides his official post, he regularly delivers lectures and publishes in scientific journals of international reputation in his individual capacity. He has been invited to present his work in different academic conferences, seminars and forums organized by different institutions including United Nations.
He received his Bachelor Degrees in Public Administration and Law from Ramkhamhang University and Kasetsart University Thailand respectively. He got his LL.M. from Pennsylvania State University (USA) on full scholarship offered by Thai government. From China University of Political Science and Law (CUPL), he received his Ph.D. degree in International Law on Full-Scholarship offered by Chinese government. His research interests include International Law, Space Law and Military Law. Bottom of Form
As worldwide data gathering and sharing is becoming useful during the COVID-19 pandemic, the legal controversy of peacetime espionage is still in progress. Mr. Kesiranon will shed a light on legality of espionage, the forthcoming challenges to national and international interests in the context of Space Law.
Like our page for Live Discussion: www.facebook.com/aimoconsultants