Post COVID Cyber Security in Central Asia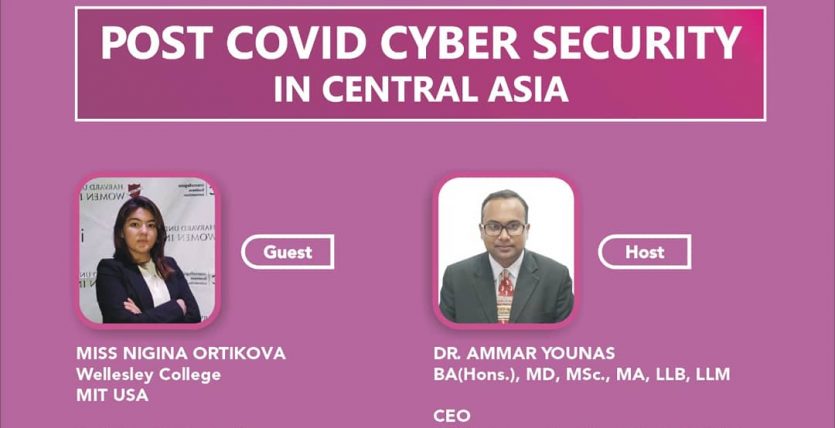 Post COVID Cyber Security in Central Asia
Join us for "Ai Mo Talks" with Nigina Ortikova on "Post COVID Cyber Security in Central Asia".
In rising digital Central Asia, it is not a question of if but when cyberattacks and disruptions will occur. As the internet expands and populations become increasingly dependent upon it, societies must focus on resilience to withstand data disruptions and manipulations of critical infrastructure and also protect ordinary citizens from cyber attacks that can affect lives.
Given the interconnectedness of the global economy and cyber vulnerabilities present in Central Asia today, the cybersecurity choices that Central Asian countries and companies make over the next five to ten years will impact millions of lives. At this moment of approaching internet expansion, Central Asians have a unique opportunity to build a more secure and resilient cybersecurity approach before millions come online.
In a talk with Nigina Ortikova, a third-year student at Wellesley College and Massachusetts Institute of Technology (MIT), we will explore the future of cybersecurity in Central Asia as the region rises and its political and technological influence expands.
Nigina Ortikova is majoring in Political science and minoring in Computer science, eventually entering the Cybersecurity industry. She is currently working remotely with a Sweden based Human rights organization, One-day Seyoum. Nigina completed multiple internships in cybersecurity. In the fall of 2019, she interned with the iQ4 cybersecurity company, where she was a Cyber Analyst and worked with a recovery team to help small businesses protect themselves from insider threats.
Facebook: @aimoconsultants